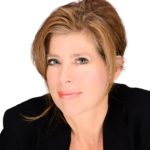 Elizabeth Kayser, J.D. Esq.
Principal Attorney
KAYSER & ASSOCIATES Law Firm
636.220.2218 | 314.261.9316 fax
attykayser@kayserlawfirm.com
Elizabeth has nearly 20 years of being a unique game-changing versatile entrepreneurial attorney with a strong business background. Her focus has always been geared toward diverse areas of law. For the last 12 years, she has put her emphasis in finance and real estate law, particularly short sale negotiations for real estate professionals and property owners.
Elizabeth owns and founded the Kayser Short Sale Law Firm. Concurrently with starting Kayser Short Sale Law Firm, she was the owner and founder of Kayser & Associates where she concentrated on claims counsel for leading title insurance underwriters and policyholders, curing title defects, establishing a clear chain of title, claims analysis, coverage opinion letters, and general real estate and finance litigation. Elizabeth is a frequent speaker. She regularly presents to groups of brokers and title companies in Missouri and Illinois on topics relating to the credit implications of short sale and foreclosures and simple explanations of the short sale process, among others. She is an avid runner participating in numerous runs for charitable causes. As an outdoor enthusiast, she spends her spare time doing outdoor activities and experiencing new travel adventures. She currently resides in West St. Louis County.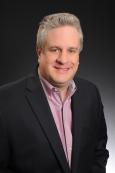 Robert C. Clarke
File Manager
KAYSER & ASSOCIATES Law Firm
636.336.2893 | 678.792.3020
rclarke@kayserlawfirm.com
Robert started negotiating short sales in 2007, as he has a passion for helping people through difficult times. Robert is very tenacious in his desire to help his clients; the word "can't" doesn't exist in his vocabulary. Robert's other passion is "A Cure for Cauy," a yearly fundraiser he and his family started to benefit those that suffer from tuberous sclerosis complex (TSC), a rare disease from which his son Cauy suffers. All proceeds are donated to the Tuberous Sclerosis Alliance which is dedicated to finding a cure TSC while improving the lives of those affected.

David Quinn
File Manager
KAYSER & ASSOCIATES Law Firm
309.212.7657 | 888.552.6177 fax
dquinn@kayserlawfirm.com
Dave has been self-employed since 2001. He has experience in marketing and advertising and owned a company that specialized in this from 2001 to 2007. In 2006, Dave started to invest in distressed properties and negotiating short sales. He found out quickly there was a need for an advocate for homeowners in difficult situations. These unique skills lead him to Kayser Short Sale Law Firm in 2011. Since then, Dave has been involved in hundreds of Short Sale transactions.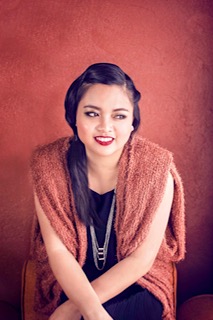 Charlyn Cranzo
Social Media Manager
KAYSER & ASSOCIATES Law Firm
clim@kayserlawfirm.com
Charlyn Caranzo is a licensed Civil Engineer but her interest and passion go beyond her technical skills. Her experience includes working as Social Media Manager, Marketing Manager and Creatives Supervisor of multiple firms and companies for the past seven years of her career.
She also loves to write, travel, and be creative by taking photos and videos.